This event has passed.
The Oaks February 16 Lifecare (Valentine) Event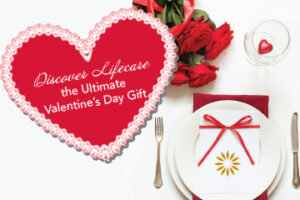 Wednesday, February 16
12:00 P.M.
RSVP by February 9 to
877-724-6115
or complete the Event Registration form.
Join us in our auditorium for a meaningful discussion
about the Lifecare option presented by Senior Director
of Sales Bill Brottman. We've designed this incredible
option to offer you and your family the ultimate peace of
mind.
Discover how you can choose Lifecare and reap
the benefits—financial security, asset protection, and
predictable monthly payments, even if you need more
care. Lifecare is also available with a refundable option.
Do it for yourself; do it for those who love.